Paul Quinn College has found a way to score big on the football field—without playing a single down.
The Dallas, Texas college, which was founded in 1872, recently abandoned its football program and converted the field into a working organic farm maintained by the students themselves.
The metamorphosis was the idea of Quinn president Michael Sorrell, whose goal was to teach agriculture to students in an urban community that, due to the dearth of supermarkets in the area, has difficulty obtaining quality food.
The 'We Over Me Farm' is, as Sorrell describes it, the fundamental core of the institution.
"It shapes the way we view ourselves," says Sorrell. "It shapes the way we teach our students, it shapes the way we reach out to the community, it provides a very real and tangible example of this notion that we simply can do better and we don't have to wait for anyone to do for us [what] we can do for ourselves."
The project has caught on with enthusiastic Quinn undergrads like Ronisha Isham, who has the neighborhood in mind. "It helps the community," Isham says, "and I'm really big on community service."
Fellow student Benito Vidaure beams, "I just fell in love with the dirt."
Slow Films has more on 'We Over Me Farm' in a short-form video viewable here. For further reading, see Janet Heimlich's article in 'The Texas Observer.'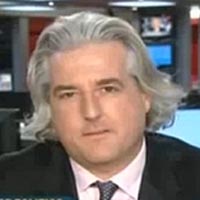 About the Author
James Boyce
James Boyce has been involved in the progressive community online since his role as a Senior Advisor for John Kerry in 2004. Since then, he has been both a leading blogger, a frequent contributor to MSNBC, advisor to Bill Richardson in 2008, and founder of Common Sense NMS (www.commonsensenms.com) a online strategy group with clients such as Product (RED), NRDC, The Rainforest Alliance, Stonyfield Farm and more. James can be reached at jamescannonboyce@gmail.com