You'd think the USDA would see the flaw of logic in letting the people who make the food inspect the food and decide if it is actually safe to eat.
The USDA has decided in its infinite wisdom, despite pink slime and a few other debacles of the food industry, to test a program allowing chicken companies to check their own livestock and decide whether or not the chickens are safe to eat.
The USDA claims this will save them tens of millions of dollars.
Well, USDA, I can save you even more. If you're going to let the chicken companies inspect their own chickens, just trash the whole program, because I guarantee you they will decide "ALL of our chickens are safe!"
At some point, you would hope someone at the USDA (and I looked it up, there are over 100,000 employees there) would have raised their hand and pointed out the glaringly obvious: "Uh, since these guys are selling us chicken/beef/fish/whatever, don't you think they are going to say that everything they're selling is safe?"
Ideally, another person (we're up to 2 out of 100,000 – a push perhaps, but I woke up optimistic this morning) would have seconded the first person's statement and then, just maybe, we could have our food actually inspected before we eat it.
Which, I will point out to the USDA and its 100,000 employees, is generally considered to be their core job.
And it gets worse.
Right now, the USDA inspectors (who are independent, don't work for the chicken companies, and aren't driven by chicken company profits for holiday bonuses) inspect 35 chickens a minute for lovely things like bile, feces and random spare parts that got through processing.
That's a chicken every two seconds.
Should you so desire, take two seconds to inspect the next chicken you see at the store. It's really not a lot of time, but with some practice you could get pretty good at it – which is a nice thought because you are essentially performing the task that stands between me eating a relatively clean chicken or a feces- and bile-covered chicken. (There is a difference, Mr. USDA, trust me on this one.)
Well, under this new program, the chicken companies will rubber stamp – er, I mean inspect 175 chickens a minute. 175! That's just under three chickens a second.
Are you thinking, "Wait a minute, 175 chickens a minute? That's impossible!" Well congratulations – you are now ahead of 100,000 USDA employees in the class on food safety.
I have a little test for you and the USDA: if you can even count to 175 in sixty seconds, I might reconsider my opposition.
If you can't, you need to sign this petition, share it with the world, put it up on Facebook.
Even better, if you know anyone at the USDA, send it to them and ask them to see what they can do for you, for me, and for everyone who prefers their chickens to be properly inspected, let alone inspected at all.
This post originally appeared at HandPicked Nation.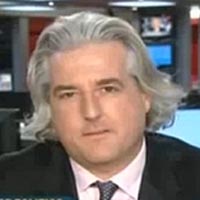 About the Author
James Boyce
James Boyce has been involved in the progressive community online since his role as a Senior Advisor for John Kerry in 2004. Since then, he has been both a leading blogger, a frequent contributor to MSNBC, advisor to Bill Richardson in 2008, and founder of Common Sense NMS (www.commonsensenms.com) a online strategy group with clients such as Product (RED), NRDC, The Rainforest Alliance, Stonyfield Farm and more. James can be reached at jamescannonboyce@gmail.com