Is JP Morgan Chase ignoring homeowners' pleas for help because they feel they've done enough already? Or that they just don't care?
Clergy members in the New York Metropolitan Area offered a new theory – maybe they're possessed. That's why Thursday afternoon, ministers from churches throughout the area joined New York Communities for Change to perform an exorcism outside JP Morgan Chase's headquarters on Park Avenue.
"JPMorgan Chase did you figure in your calculations that the hundreds of thousands of us who have lost our homes did not lose our souls? And did you figure in your calculations that we are rising up like a great storm that will trouble your executive sleep?" asked Reverend Billy, leader of the revivalist activist group The Church of Earthalujah.
Throughout the financial crisis, JP Morgan Chase has often been portrayed as "the good bank", which is more than just generous….it's flat-out wrong. As reported by loan counseling operations in New York to the Center for New York City Neighborhoods, of the 1,027 homeowners with Chase mortgages who came to get help, only 6% now have a permanent modification. A full 80% of these homeowners who asked for a modification have not received any offer of a modification whatsoever.
Members of New York Communities for Change have been working with Chase victims for several months now, pressuring the bank to put in place a mortgage modification process which produces permanent, affordable, transparent, timely modifications whenever these have a positive net present value. Last month, the United Federation of Teachers and Transit Workers Union Local 100 stood with NYCC to announce that if Chase doesn't change it's ways, the unions will direct their pension systems to pull all investments from Chase (which are estimated to be over $300 million). Two weeks ago, New York City Council Member Jumaane Williams marched to a Chase branch with dozens of NYCC members to shut down his Chase account (security at the branch tried to tell him the bank was closed. It was 10 AM on a Thursday). Thursday, it was the leaders of several prominent Churches that descended on a local Chase branch to shut down their accounts.
Over the next few months, New York Communities for Change Members will keep relentlessly applying the pressure on JP Morgan Chase through their Not The Way Forward campaign. On March 18th, hundreds of NYCC members will be joined by United Auto Workers and many NYC elected officials to rally outside Chase headquarters. And let's just say that employees at Chase branches throughout NYC should be prepared for some interesting events throughout the spring.
"The Good Guy Bank" gives its CEO a $17 million bonus and benefits from ridiculous tax breaks while teachers are being fired, homeowners are getting kicked to the curb, and working families foot the bill. It really does sound demonic. Or at the very least, criminal.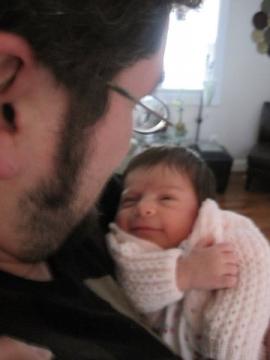 About the Author
Greg Basta
Staff Director for New York Communities for Change, an organization fighting for social and economic justice for working families throughout New York State. Also an overly proud native of Brooklyn.