Economist Christina Romer had an op-ed in the NY Times this weekend, Do Manufacturers Need Special Treatment? The question that keep coming back to me is why did she feel the need to write an op-ed to diss manufacturing? Is it just an economist thing? Or is she, like so many economists, from another planet?
In her op-ed Romer claims those of us who argue for a national manufacturing policy do so out of "the feeling that it's better to produce "real things" than services." But, she says,
American consumers value health care and haircuts as much as washing machines and hair dryers. And our earnings from exporting architectural plans for a building in Shanghai are as real as those from exporting cars to Canada.
Here is the difference: We can't just keep servicing each other. This "service economy" thing hasn't worked out so well here on Earth, and now we have a huge trade deficit. It is "better to produce real things" because that is what you sell to others to get the money to pay each other for haircuts (and scissors).
Once You've Got It It's Hard To Lose It, Once You Lose It It's Hard To Get It Back
Manufacturing brings so much along with it that entire economies have been, are and will be supported. China isn't making its living by cutting each others' hair. Neither is Germany, or other countries that have realized the importance of manufacturing and manufacturing policy to an economy.
Manufacturing brings with it all the businesses in a supply chain, it brings the research and innovation that manufacturing requires, and it brings a lasting real infrastructure that requires enormous investment to duplicate elsewhere before competition is enabled. Today we have a tremendous current account imbalance that resulted from the terrible trade deficits suffered since we were invaded by this crowd from planet Economus, who told us we don't need manufacturing – that we should transform ourselves into a "service economy." And it will require enormous investment to restore the ecosystem that we allowed to escape to other countries in that period.
Once you've got it, it's hard to lose it, and once you lose it, it's hard to get it back. Not so much with services.
Romer's Three Straw Arguments
Romer sets up three arguments made of straw for helping manufacturing, only to knock them down:
One: Market Failure. Romer says "government intervention" is only justified when you can demonstrate "market failure." In essence she says markets must make our decisions, not We, the People. "For example, when competition in a market is limited, antitrust laws that prevent monopoly can be helpful."
Romer writes that another "market failure" comes when it can be shown that there is a benefit to having clusters of businesses. When benefits leak beyond where a company is putting their money then tax breaks and other government help may be due.
Romer knocks down this justification for government "intervention" with two arguments. She says, "large clustering effects have been hard to find."
Perhaps cluster effects don't have benefits on planet Economus, where Romer apparently resides, but on earth all you have to do is look from the development of the auto industry in Detroit to the development of the semiconductor industry in Silicon Valley to understand that yes, clustering effects matter.
Romer also says if clustering does brings benefits why single out manufacturing for government benefits when other sectors also benefit from clustering? Well, of course we shouldn't just help our manufacturing if it can be shown that government involvement boosts the businesses of We, the People in other sectors.
Romer also says there is market failure if a learning period means that future companies benefit form work done by early companies. Romer says, " a study of the semiconductor industry found that although learning by doing was substantial, most of the rewards went to companies doing the early investing."
The Silicon Valley Romer talks about is located on that planet Economus. The Terran Silicon Valley I live in has seen many, many startups fail, only to see later companies take up their ideas and succeed.
Romer concedes that we might need manufacturing to make things with which to defend the country, justifying government intervention in markets. The argument that we need a strong manufacturing base here in case of war must be taken seriously. But she says it still doesn't follow that all manufacturing deserves special treatment. Which industries are truly essential in a war effort, she asks? I guess she asks this is because on planet Economus service industries are essential to a war effort. On Economus you apparently win wars by cutting each others' hair.
Two: Romer's second case-of-straw for "government intervention" is to create jobs and reduce unemployment. Romer says, "Unfortunately, those effects are probably small."
In the 2000-2009 "service economy" decade we lost 5 million manufacturing jobs, more than 50,000 factories, and the hope to capture several industries of the future. Those are not small effects. And the effects on the surrounding communities are severe.
Romer rightly says that the current problem with the economy is lack of demand. She prescribes tax cuts for households, help for state and local governments and investment in infrastructure. (The old "taxes take money out of the economy" argument?)
But then she says that a tax break to encourage insourcing of jobs in manufacturing won't create demand so we shouldn't do it. It might make our goods cheaper to export, but challenging China's currency manipulation would do more, so we shouldn't do this. This is the old "don't do anything if it doesn't fix everything." We need to do all of these things, and more.
Three: Romer's third straw argument is income redistribution. Because manufacturing jobs "are seen as" better-paying "for less educated workers" then manufacturing is a way to distribute more income to people with less education. But no, she says, "Increased international competition has forced American manufacturers to reduce costs. As a result, the pay premium for low-skilled workers in manufacturing is smaller than it once was."
Romer says government should help people get a better education instead of helping create jobs for people who do not go to college. Perhaps on planet Economus all the IQs are above average, but on Earth the average IQ is 100, and not everyone can or should get a college degree. If we send more people to college without bringing back manufacturing, we'll just have more unemployed people with college degrees than we do now.
Romer also says, "If increasing income equality is the goal, it might be wiser to put money into infrastructure than to subsidize manufacturing. Construction also pays good wages, but with lower educational requirements. And America's infrastructure needs are enormous." Well, yes. But again this is the old "don't do anything if it doesn't fix everything." Do those things. And revive American manufacturing.
Why is "the pay premium for low-skilled workers in manufacturing … smaller than it once was"? Here is why: Before we became a plutocracy we were a democracy. When We, the People had a say we demanded good wages, benefits, good working conditions, a clean environment and dignity on the job. But workers in China have no say. They are stuffed 6 to a room in dormitories, rousted in the middle of the night to work extra shifts …
"Free trade" agreements made democracy a competitive disadvantage. To people from planet Economus, these conditions in places like China are just "lower costs" that the rest of us need to learn to compete with.
Are All The Other Countries Wrong?
The countries that are successful in today's economy have national industrial/economic policies. We do not. They work to capture parts or all of key strategic industries, and line up the infrastructure, finance, education, supply chains, power grid, tax policies and everything else needed to compete in the world economy. We do not.
We send our companies out against these national systems, and even our largest companies cannot compete with national systems. So we lose.
Are China, Germany and so many other countries just wrong, putting so much into these efforts to capture parts or all of strategic industries? Or are they being smart? Look at who has a trade surplus and who has a trade deficit, and see if you can guess the answer.
The Fix
1) Romer says we should not have special treatment to help manufacturing. Well, let's start by removing the special treatments that are hurting manufacturing. After that we can begin to talk about "special treatment" to help manufacturing. Out tax policies encourage outsourcing and make it economically beneficial to close a factory rather than maintain it.
2) Countries like China offer subsidies to strategic companies and industries. They manipulate their currency to keep their prices lower in world markets. Let's enforce trade rules against that, and if we can't then let's get out of these "free trade" agreements that are killing us and put tariffs on their goods so they are not unfairly competing with goods made here. And start matching subsidies on exports so they compete in world markets.
3) Other countries have national industrial policies, lining up everything needed to capture part of all of strategic industries. We don't so we send our companies out alone against countries. We have to change this, or ultimately our companies have to lose.
4) Planet Economus is a place far from Earth. On planet Economus they apparently have free markets, and free trade. But on Earth free markets and free trade never existed anywhere at any time, and never worked when they were tried. So on Earth we have to have policies that reflect what happens on Earth, not on planet Economus.
This Time Isn't Different
Romer concludes,
AS an economic historian, I appreciate what manufacturing has contributed to the United States. It was the engine of growth that allowed us to win two world wars and provided millions of families with a ticket to the middle class.
Right, and it still is. This time it isn't different.
This post originally appeared at Campaign for America's Future (CAF) at their Blog for OurFuture. I am a Fellow with CAF.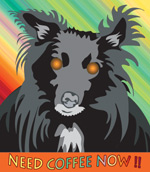 About the Author
Dave Johnson
Dave Johnson (Redwood City, CA) is a Fellow at Campaign for America's Future, writing about American manufacturing, trade and economic/industrial policy. He is also a Senior Fellow with Renew California. Dave has more than 20 years of technology industry experience including positions as CEO and VP of marketing. His earlier career included technical positions, including video game design at Atari and Imagic. And he was a pioneer in design and development of productivity and educational applications of personal computers. More recently he helped co-found a company developing desktop systems to validate carbon trading in the US.