The Senate votes today on restricting labor rights, in the FAA bill. Committee Dems caved and gave away union election rights. At least 18 unions including CWA,SEIU have voiced opposition. Here are some actions you can take right now.
Last week, in FAA Bill Still Anti-Labor! Call Your Senators!:
Why This Fight?

The reason there is a fight over labor rules in an FAA bill at all is that Delta Airlines is trying to keep unions out, so the 1% can keep from paying good wages and benefits to the 99%. And, as usually happens, they are offering the Republican Party a share of the take if they can just make it happen for them. Such is our present-day political system. It seems to come down to who is giving the most money to the Republican Party gets priority in legislation. ("Drill, baby, drill!")

Compromise?

If you start with a bill that says, "kill all the unions, kill all the unions, kill all the unions, kill all the unions" and take out one "kill all the unions" is that a compromise? The unions are still killed three times over.

The FAA bill contains a number of provisions that make it nearly impossible to establish a union, including but not limited to:

the percentage of workers that say they wan a vote on unionization increases from 35 to 50 percent
tricky election run-off rules open up elections to even more company interference
a procedure allowing for the wholesale decertification of a whole host of unions through mergers
CALL YOUR SENATORS NOW! Click here for help.
CREDO has an action out, please click this.
Tell Senate Democrats: Stand with unions. Don't cave to Republicans.

For months, House Republicans have been trying to use the reauthorization of the Federal Aviation Administration (FAA) as a way to attack labor unions.

And until recently, Senate Democrats along with their colleagues from the House and the White House have been standing strong and fighting back.

But now, Senate Democratic leadership is poised to cave to the rightwing and anti-worker Republicans in the House, and allow what should be a bill about aviation safety and security to become one that unilaterally changes labor law to the detriment of working people.

Tell Senate Democrats: Stand with unions. Don't cave to Republicans.
Tweet This:
Call your Senators today and let them know that FAA Bill is a "No Compromise" http://bit.ly/yWAkMA @CWAUnion #1u #p2
End Secret Corporate Campaign Cash
While you are at it, join us going after the source of the problem. Click here to End Secret Campaign Cash:
End Secret Corporate Campaign Cash

It has been two years since the Supreme Court decided in the infamous Citizens United case that corporations can spend unlimited amounts of money on political campaigns. Since then, our democracy has been drowning in a tsunami of corporate special interest money. Our government is under the thumb of the Koch brothers instead of the hands of the people.

We cannot ultimately right this wrong until we can organize the states to pass a constitutional amendment that declares what everyone except Mitt Romney seems to understand: corporations are not people and money is not speech.

But until then, we can take action right now to force corporations to make their campaign spending public. Sign the petition below and tell the SEC: No more secret political money. Make all publicly traded corporations disclose their campaign spending to the public.
This post originally appeared at Campaign for America's Future (CAF) at their Blog for OurFuture. I am a Fellow with CAF.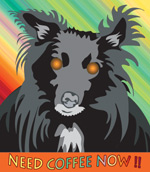 About the Author
Dave Johnson
Dave Johnson (Redwood City, CA) is a Fellow at Campaign for America's Future, writing about American manufacturing, trade and economic/industrial policy. He is also a Senior Fellow with Renew California. Dave has more than 20 years of technology industry experience including positions as CEO and VP of marketing. His earlier career included technical positions, including video game design at Atari and Imagic. And he was a pioneer in design and development of productivity and educational applications of personal computers. More recently he helped co-found a company developing desktop systems to validate carbon trading in the US.