Yesterday Dave wrote an insightful post about the Herman Cain media blow up on harassment claims. He's dead on with his analysis.
But there is one thought I would add to the debate over the issue and the coverage of the issue. The Republicans flat out play a different game. And, as a Democrat who has worked on two Presidential Campaigns, here's why it matters.
A Democrat would have never done this. First, they would have debated about whether the original harassment claims were valid. Then they would have worried about getting found out as the leak behind the story. Then they would have worried about the impact on the women in the original claim. And the issue of sexual harassment in the workplace in general.
Then they would have worried that once, somewhere, a Democrat was accused of the same thing and how can they possibly bring this up in case someone says well, fifteen years ago, what about Bill Clinton?
So they would have passed. They would have let the story go and gone on to attack what some genius in Washington thinks is Cain's real weakness and that is issues within his tax plan.
Republicans? No way. This was a way to derail a potential frontrunner and the facts, the ethics, the potential cross claims be dammed. Shoot first. Ask questions later.
In fact, this small example is part of the reason this site exists. The Republican Strategists, the men and women who sell tobacco as part of a healthy outdoor lifestyle, do you really think that the chance that Cain might not have actually done anything would bother them? Or that it could cause terrible trauma to the women involved? No, this is a business and the ends justify the means.
The press coverage on the Right also proved this. People who pay attention think it's hypocrisy, it's not. It's just you have to put yourself in a reverse enlightment, a place where facts don't matter. And then it's easy to call Politico the main stream media and describe this as a "high tech lynching" by Democrats. It's laughable, if it wasn't so effective.
Democrats, you want as friends. Republicans? Watch Cain fall now and you'll realize. You want those bastards running your campaign.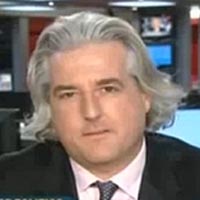 About the Author
James Boyce
James Boyce has been involved in the progressive community online since his role as a Senior Advisor for John Kerry in 2004. Since then, he has been both a leading blogger, a frequent contributor to MSNBC, advisor to Bill Richardson in 2008, and founder of Common Sense NMS (www.commonsensenms.com) a online strategy group with clients such as Product (RED), NRDC, The Rainforest Alliance, Stonyfield Farm and more. James can be reached at jamescannonboyce@gmail.com