You probably don't know that another act of hostage-taking by Republicans is underway. They have shut down the Federal Aviation Administration (FAA) to help Delta Airlines in its battle to keep its workers from voting in a union. This is costing the government $200 million a week, more than 4,000 FAA employees have been furloughed, and as many as 87,000 construction workers and other contractors around the country are being laid off. The agency has been shut down for more than a week and so far the Republicans have refused to let it open before Congress leaves town for the summer. All this apparently so one company can keep employees who want a union from winning an election.
The FAA is the agency that regulates and overseas civil aviation. That is airports, airlines, pilots, employees, air traffic control, and other components of our aviation system. But the agency has been shut down. FAA inspectors and others are working without pay and paying for their own job-related travel. The shutdown is keeping the FAA from collecting federal taxes on airline tickets at a cost of $200 million in revenues each week even as the country struggles with deficits. Republicans said they don't like deficits, but they clearly hate working people more – this shutdown adds $30 million a day, over $200 million a week to deficits.
A Shutdown Engineered For A Company
This shutdown of the FAA has occurred because of a form of "government shutdown" by Republicans, at the behest of Delta Airlines, over rules about unionization elections. Delta is in the middle of a fight to keep workers from being able to form a union. Delta wants the rules changes so a nonvoting worker, including one who might be sick, on vacation or otherwise absent from the workplace on election day, is counted as a "no" vote for unionization. Republicans inserted this anti-union language into the FAA funding reauthorization and are refusing to fund the agency unless Democrats agree to change these union election rules to help Delta.
Delta is apparently calling in favors to get this. According to Campaign Money Watch, in Is Delta Using Its Campaign Cash to Influence the FAA Debate?,
Delta's been spending money wisely to try to overturn the decision to let workers organize more easily. They spent $1.6 million on lobbying during the first half of 2011, according to the Center for Responsive Politics. (Over the past ten years they spent at least $32 million to influence Washington.) Their PAC has given $826,243 to members of Congress since 2000. Adding additional incentive for Republicans in Congress to stand with them, Richard Anderson, Delta's CEO, made a $5,000 contribution to the Senate Republican's campaign committee earlier this year — apparently his first one ever.
Not Delta's First Anti-Labor Problems
This is hardly the beginning of anti-labor activities by Delta's management. There has been a string of actions against its workers to the point that the government has had to step in. WSJ: Delta Probed on Union Drive,
The National Mediation Board said Wednesday it will conduct a full-blown investigation into allegations by a flight attendants union that Delta Air Lines Inc. interfered in last year's fractious organizing drive at the world's second-largest airline by traffic.
Joan McCarter elaborates in Daily Kos in June, Delta Air's anti-union practices earns federal probe,
Delta isn't just a crappy airline for passengers, it's a crappy employer, too. At least it is if you can judge by the lengths it has gone to to prevent fairness in the workplace. Around the World Blog has some of the gory details of Delta's extreme anti-union activities:

Open advocacy against fair American elections: Delta issued a press release commending the news that Darrell Issa's deranged Committee on Oversight and Government Reform will investigate the NMB's 2010 decision to conduct union elections for air/rail workers the same as all other types of American elections. … Unfortunately for Delta, the facts aren't on their side — there's no reason to conduct NMB elections differently from every other form of election, union or non-union, in the nation. ….
Bumping paying customers…so Delta employees can lobby: Delta is so committed to its anti-union ideology that it offered its employees the chance to travel to Washington to lobby against fair union elections under a provision that may bump paying customers. …

It goes beyond, however, a general fight against the rights of airline and railroad employees to organize, to a very specific fiht among Delta employees to organize. The airline's fight against that union drive has made the airline a target for federal investigators.
"Delta is like the Scott Walker of airlines." Joe Sudbay sums up Delta management's attitude at AmericaBlog:
"Delta is like the Scott Walker of airlines. It wants to be known as anti-worker. And, of course, the GOPers in Congress are great allies in that quest. They'll join together to fight this investigation and undermine NMB."
Two Senators Weigh In On Delta And FAA Shutdown
In an NPR report, Reid Says FAA Shutdown Will Continue; Blames House, Delta Airlines, Senate Majority Leader Reid explains,
"It's not a battle over essential air service. It's a battle over Delta Airlines, who refuses to allow votes under the new rules that have been passed by the NLRB [National Labor Relations Board]." The issue, Reid says, is Delta's "non-union" stance. The bill to fund the FAA, as crafted by House Republicans, includes language that sets new rules for aviation workers' votes on labor representation.
Senator Rockeffeller, in a USA Today op-ed, Rural America needs Essential Air Service, talks about Delta's attack on workers rights,
Unfortunately, the Republican House is holding the FAAhostage and using the EAS program to distract from its acknowledged goal: overturning a workers' rights rule that makes sense and has been upheld in court.

This ugly backroom deal is the work of Delta Air Lines' anti-worker allies in the House. They want to overturn a decision of the National Mediation Board that allows airline and railroad workers to organize with their votes counted the regular way — yes and no — rather than by counting people who don't participate at all in the election.

Delta lost in court, and so it lobbied the Republican House leadership for help. That now involves blocking critical FAA legislation and attacking the EAS program, which creates jobs and economic opportunity in small communities by giving business access to travel.
Delta Greed Also Not Good For Customers
Delta's management provides us an example of what happens to a company that prioritizes greed over all else. We see a company that is not just bad for its workers, it is also bad for its customers. Here are examples.
Greed: When the FAA shutdown meant that taxes would not be collected some airlines let their customers keep the money. But not Delta's management — they decided to keep that extra cash for themselves. Memphis Business Journal, Delta raises ticket prices amid FAA shutdown,
Air travelers are getting a break from federal taxes as the Federal Aviation Administration has partially shut down, but some airlines, including Delta Air Lines Inc. , have raised fares and nullified the tax break. … While some airlines will allow customers to take advantage of the tax break, others, like Delta, have increased fares following the shutdown…
Greed: Amanda Terkel at Huffington Post: Delta Charges U.S. Troops Returning From Afghanistan $2,800 In Baggage Fees,
Delta Air Lines is facing intense criticism after charging 34 U.S. soldiers returning from Afghanistan $2,800 in baggage fees.

The incident came to light on Tuesday after a couple of the new-media savvy soldiers recorded a video about their ordeal and posted it on YouTube.
Greed: According to Delta Nightmares, a website devoted to describing Delta's bad customer service,
I'm apparently not the only one who thinks so. According to this article in the Wall Street Journal, Delta is having serious issues…ranking LAST among major carriers in customer service last year.

…among major airlines Delta finished with the highest rate of customer complaints filed with the Department of Transportation in the first nine months of last year, and was second-to-last in on-time arrivals and baggage handling through November. Delta also had the highest rate of canceled flights among major carriers in 2010, according to FlightStats.com.
Greed: Delta has earned the #65 place in BNet's Business Blunders of the Year for offering a $200 flight credit after losing a customer's dog.
"Delta told Josiah Paco had "escaped" and the best they could do is refund his $200.00 pet transportation fee, but only as a "credit" for future Delta travel. That doesn't do Josiah any good, as he's vowed to never fly Delta again"
Greed: just Google Delta Airlines bad customer service and see the thousands and thousands of results that pop up…
Part Of Larger Anti-Worker Campaign
This effort by Republicans in Congress is really just a part of a larger fight against workers' rights. As we have seen in several states, most notably Wisconsin, this is a coordinate, all-out attack by the larger corporations and their allies in the Republican Party. New Jersey, as just one more example, just passed, and Governor Christie signed an anti-union bill. In Ohio there is a campaign to repeal a law restricting collective bargaining rights. In Florida it is revealed that ALEC was behind the state's anti-union legislation efforts. In Missouri large protest turnouts beat back anti-union legislation.
FAA Still Shut Down
So the FAA is still shut down, possibly until September when the Congress returns. This is the Tea Party dream, government destroyed, financed and pushed by private companies, this time Delta Airlines. Delta is showing itself as a model of bad corporate behavior. Delta couldn't keep their workers from joining a union, so they try to get the laws rigged. Meanwhile the Republicans are showing themselves willing to contract out their legislative power to the highest bidders.
Delta Airlines is certainly not the only example of bad, greed-inspired behavior by corporate management these days — far from it. But with the FAA shutdown over Delta's request for a rule to keep its workers from being able to unionize Delta is putting itself forward as a top example of bad corporate behavior.
This post originally appeared at Campaign for America's Future (CAF) at their Blog for OurFuture. I am a Fellow with CAF.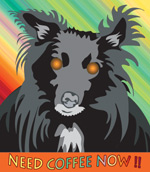 About the Author
Dave Johnson
Dave Johnson (Redwood City, CA) is a Fellow at Campaign for America's Future, writing about American manufacturing, trade and economic/industrial policy. He is also a Senior Fellow with Renew California. Dave has more than 20 years of technology industry experience including positions as CEO and VP of marketing. His earlier career included technical positions, including video game design at Atari and Imagic. And he was a pioneer in design and development of productivity and educational applications of personal computers. More recently he helped co-found a company developing desktop systems to validate carbon trading in the US.