Some conservatives see all these fact-laden critiques of our various GOP manufactroversies (see Ryan, Paul) and wonder where are the Democratic plans to solve the financial crisis? (I have been asked this, quite vehemently, myself.)
The informed reply goes something like this:
The crisis isn't real. It's been fabricated by the neo-liberal politicians whose goal is to eliminate all taxes on rich people and bust structures like unions that afford the non-hyper-wealthy with some leverage in the American political economy. It. Isn't. Real.
You're blaming the wrong people. To the extent that I accept arguments that we do need to cut spending (and I do, by the way – read on), whatever problems we do actually have are the direct result of Republican taxation policies.
So, for the sake of argument let's say America has a serious financial problem. How would I solve it? Well, I'm no economist, but here are some ideas:
Once we've done these things, then let's see where we are.
I know, I'm just a simple country boy. And I didn't major in math by any stretch. But it looks to me like this plan has us up over a trillion dollars in five years (maybe a whole lot sooner, depending on how we parse item #4).
From where I sit, it just doesn't seem right to go after the little guy first just so we can make sure that Charlie Sheen, Paris Hilton and the Koch brothers can have a tax cut.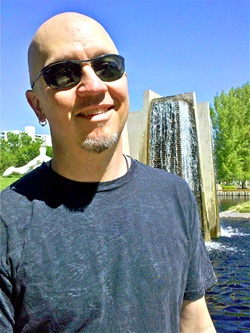 About the Author
Sam Smith
Samuel Smith lives a double life. Okay, triple life. By day he makes a living as a marketing consultant specializing in high-level strategy, branding, corporate communication and merging media and practices. In his "spare time" he's the executive editor of Scholars & Rogues, where he writes about everything from politics to music to sports to literature. Finally, he's an author of poetry and fiction whose work has appeared or is forthcoming in journals like storySouth, Poet & Critic, New Virginia Review, Cream City Review, High Plains Literary Review, The Dead Mule School of Southern Literature, Pemmican and Uncanny Valley. He holds a BA at Wake Forest and MA from Iowa State, and somehow endured the torturous process of earning a PhD in Communication from the University of Colorado.