You know you wanna!  Just think of all those questions you've been dying to ask Speaker Boehner but couldn't.
Well today is your lucky day.  Today a friend got this in her inbox and forwarded to a few of her "closest friends":
Your Interview with Speaker Boehner
Feb. 24, 2001
Given the chance what would you ask the Speaker of the House? Wnat to know what Congress is doing to help boost private-sector job creation and address out-of-control Washington spending?  Curious to hear what the Speaker thinks of digital media's impact on government in the U.S. and around the world?  Here's your chance to ask:
For the next five days you can submit a question for Speaker Boehner at http://www.youtube.com/johnboehner or via Twitter by using the hashtag #askthespeaker.
yada yada yada
The deadline for all submissions is Sunday 2/27 at midnight ET. So grab a camera or log on to Twitter and post your question for Speaker Boehner today!
- Speaker Boehner's Press Office
(editors note: yada yada's are mine all mine)
So what kinds of questions can you ask? Let's take a look at what's already been asked:
from DownGoesDIP:
#Askthespeaker Exactly how does defunding Planned Parenthood create jobs or otherwise help the economy recover?  (linky goodness)
from HCASAP:
How does selling your souls to the Koch brothers create JOBS? #askthespeaker (linky goodness)
from LaDue:
Rep. Boehner: Exactly how many jobs does #HR3 create? #AskTheSpeaker #DearJohn (linky goodness)
from wendylefty:
Why do you care more about the "corporate person" than the real person? #askthespeaker (linky goodness)

and from dazzleeyes:
Why is there always one extra sock in the dryer? #askthespeaker (linky goodness)
Wanna see more? Check out #AsktheSpeaker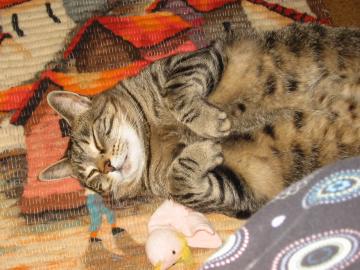 About the Author
Beth Becker
Sped works as a social media consultant to Dem campaigns, legislative offices and assorted Democratic organizations. In her spare time, she works on message distribution and building message amplification, manages Progressive Congress News and occasionally reads and sleeps.