As much as conservatives want to pretend otherwise, you can't have strong, healthy, prospering businesses without a big, strong government. The kinds of businesses that don't want a big, strong government are exactly the kinds of businesses that We, the People don't want.
Government Provides The Soil For Businesses To Thrive
Government creates the "public structures" that support smaller, innovative business. Government defines the playing field for business, right down to defining and regulating the money itself. Government creates the laws that define what business even is, and the police and courts to enforce that law. Government provides the infrastructure that is the soil in which businesses thrive — or whither and die. Government educates the employees and innovators. Government negotiates the trade agreements that let businesses sell outside our country, and is supposed to protect our businesses from being undercut by those in other countries.
Government keeps larger, ultra-wealthy businesses from dominating, monopolizing and destroying the newer, innovative, disruptive, creative businesses that rise up out of We, the People.
But government can only do those things for us when it is big and strong. And that is why the very people and businesses — and countries — that want to dominate, monopolize, cheat, scam and take everything for themselves at the expense of the rest of us don't want our government to be big and strong enough to stop them.
Government Protects
Imagine this, though it might be difficult: some people are greedy and want more for themselves, at the expense of the rest of us. Yes, this is shocking, but true!
Government protects us from those who would take advantage and take too much. Government does this both domestically and internationally. At home it protects us from criminals and exploiters. Government also protects us from physical and economic threats from other countries. As I discussed last week in Why Can't Apple Make Your IPhone In America? we as a country face an updated, economic-attack version of these threats to our national security,
China sees itself as a country, and we no longer do. China competes with us as a country. But our businesses see themselves as GLOBALIZED, not as part of a country.

So since we – at least our businesses – no longer see themselves as part of a country we are not responding to this competition. We are not mobilizing to fight back.

In fact, China has essentially recruited our own business leaders to fight against our own government.
Government Keeps The System Going
Our "system" generally works when it is in balance; consumers with jobs and money are customers for our businesses. When customers are coming in the door, companies hire more people to serve them. However, in a system the things that each individual wants to do can be bad if too many of them do those things at the same time.
An example of an unbalanced system: if every driver decided to drive on the same road at the same time no one would be able to move. This is where government is absolutely necessary to regulate the larger system and make sure it maintains balance.
Am economy example: all businesses want to reduce costs, and one way to do this is to cut the number of employees they have, increase the workload of the rest and do what they can to cut their pay and benefits. This is an example of something that each player in a system does that might be "good" for that individual player, but is really bad for the larger system if they all do it. When too many business reduce costs by cutting employees or paying less, the system collapses from lack of demand. Government is needed to keep businesses from laying off too many people or cutting pay. Sometimes government does this by stepping in and hiring people (or just giving them money like unemployment benefits), or buying things, thereby creating demand, causing businesses to hire. (See Actually, "The Rich" Don't "Create Jobs," We Do.)
Another example: When a business becomes powerful it uses that power to monopolize, to keep competition from being able to compete. Pretty soon there are just a few large businesses that can charge whatever they want. Without strong government to keep this from happening the system breaks down.
Taxes
Taxes are the payback We, the People receive from our investment in creating the public structures that protect and empower us and enable our business to thrive. Taxes pay for the protections, courts, infrastructure, education and all the rest of the system that creates the prosperity and redistributes that prosperity to all of us, thereby balancing the system.
These diagrams are from Tax Cuts Are Theft, (please click through for more.)
The American Social Contract is supposed to work like this:

A beneficial cycle: We invest in infrastructure and public structures that create the conditions for enterprise to form and prosper. We prepare the ground for business to thrive. When enterprise prospers we share the bounty, with good wages and benefits for the people who work in the businesses and taxes that provide for the general welfare and for reinvestment in the infrastructure and public structures that keep the system going.

We fought hard to develop this system and it worked for us. We, the People fought and built our government to empower and protect us providing social services for the general welfare. We, through our government built up infrastructure and public structures like courts, laws, schools, roads, bridges. That investment creates the conditions that enable commerce to prosper – the bounty of democracy. In return we ask those who benefit most from the enterprise we enabled to share the return on our investment with all of us – through good wages, benefits and taxes.

But the "Reagan Revolution" broke the contract. Since Reagan the system is working like this:

Since the Reagan Revolution with its tax cuts for the rich, its anti-government policies, and its deregulation of the big corporations our democracy is increasingly defunded (and that was the plan), infrastructure is crumbling, our schools are falling behind, factories and supply chains are being dismantled, those still at work are working longer hours for fewer benefits and falling wages, our pensions are gone, wealth and income are increasing concentrating at the very top, our country is declining.
All Of Us Or Just A Few Of Us?
"We, the People" are the first three words of our Constitution. The writers of the Constitution were making a point, and to drive that point home they also made those three words the only words you can see from any distance:
"We, the People" was the point. This country exists for We, the People not for just a few people. We had fought a war to free ourselves from a system that was of, by and for a few wealthy and powerful people who controlled the levers of power, and we said, "Never again!" We designed a new system that was supposed to ensure that all of us prosper instead of a few people at the expense of the rest of us.
We the People of the United States, in Order to form a more perfect Union, establish Justice, insure domestic Tranquility, provide for the common defence, promote the general Welfare, and secure the Blessings of Liberty to ourselves and our Posterity, do ordain and establish this Constitution for the United States of America.
This Constitution is supposed to be for our benefit — all of us. The economy is supposed to be for the benefit of all of us. For our general welfare, not for just a few. And to protect us from the wealthy and powerful, government has to be big and strong.
When Government Is Weak
Conservatives, funded by the already-wealthy — the 1% and their giant corporations — say we need less government, smaller government, government out of their way. They say they want our government to be small enough that they can "drown it in a bathtub."
Think about what they are saying when they say they want less government: they want less decision-making by We, the People. They want less protection of our general welfare. They want less infrastructure for our smaller businesses to thrive in. They want less enforcement of laws that protect our wages, safety, environment and rules against scamming, scheming, and defrauding us. That is what "less government" means in a country where the government is We, the People..
When government is strong we have more enforcement of a level playing field for all of us, more education for all of us, more security for all of us, more protection of our environment, more infrastructure so our own startup businesses can flourish and compete, more parks, more promotion of the general welfare.
And when government is weak we end up with a very few greedy, ruthless billionaires and their giant corporations controlling the economy, stifling competition, scamming and defrauding us, and consuming the environment and resources for their own short-term profit.
What Government Does For Us And Our Smaller Businesses
Protect:
Law.
Police.
Courts.
International agreements.
National Security.
Regulate and balance business activity.
Enable and empower:
Education.
Infrastructure.
Define and regulate money.
Redistribute – keep the top from having too much and the rest of us from having too little money, power, etc.
Invent and innovate:
Public universities.
Scientific research, esp. basic research for our businesses to apply.
Sustain:
Protect the environment and resources from those who would use them up for their own profit.
Fight monopolies so new businesses can innovate and compete.
Help me fill in this list. Leave a comment.
This post originally appeared at Campaign for America's Future (CAF) at their Blog for OurFuture. I am a Fellow with CAF.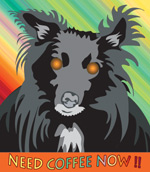 About the Author
Dave Johnson
Dave Johnson (Redwood City, CA) is a Fellow at Campaign for America's Future, writing about American manufacturing, trade and economic/industrial policy. He is also a Senior Fellow with Renew California. Dave has more than 20 years of technology industry experience including positions as CEO and VP of marketing. His earlier career included technical positions, including video game design at Atari and Imagic. And he was a pioneer in design and development of productivity and educational applications of personal computers. More recently he helped co-found a company developing desktop systems to validate carbon trading in the US.