There is a bipartisan bill in the Congress that regulates call centers, names companies that move jobs out of the country, gives customers the right to talk to Americans if they are having trouble understanding the support representative, protects private information that you give to the representative and bans federal grants or guaranteed loans to American companies that move call center jobs out of the US. A group of big companies and their lobbying organizations has come out against the bill and the list shows you why you call your Representative and let them know you are for it, and for bills like it that protect consumers and jobs.
The U.S. Call Center Worker and Consumer Protection Act
The bipartisan U.S. Call Center Worker and Consumer Protection Act, H.R. 3596, has 75 sponsors in the House. It can pass, so help give it a push. It gives consumers the right to ask where the person they are speaking with is based, and ask for an American-based representative instead. Among the things this bill would accomplish:
Require the Department of Labor to publicly list firms that move call center jobs overseas.
Make these firms ineligible for any direct or indirect federal loans or loan guarantees for five years.
Require 120 day advance notification of a proposed move off-shore.
Require call center employees to tell U.S. consumers where they are located, if asked.
Require that call centers transfer calls to a U.S. call center if asked.
I've written about the bill:
December: Call-Center Bill Would Let Customers Ask To Talk To Americans and Who Protects Info You Give To Offshored Call Centers?
January: India And Philippines Declare War On Call Center Bill.
List Of Who's Against It Shows Why You Should Be For It
A number of companies and their lobbying organizations put out a letter opposing H.R. 3596, saying that giving the public info on companies that are outsourcing would create a "blacklist" and would "increase costs" (wages of the 99%). The list shows why you want to support the bill:
Cargill, Incorporated
The Coalition of Service Industries
Consumer Electronics Association
Covergys Corporation
HR Policy Association
Kiewit Corporation
LORD Corporation
National Association of Manufacturers
National Retail Federation
Retail Industry Leaders Association
Security Industry Association
TechAmerica
Telecommunications Industry Association (TIA)
Texas Association of Business
U.S. Chamber of Commerce
Universal Weather and Aviation
Who is in charge here, big corporations and their lobbyists or We, the People? Call your Representative and ask them to co-sponsor and vote for this bill.
This post originally appeared at Campaign for America's Future (CAF) at their Blog for OurFuture. I am a Fellow with CAF.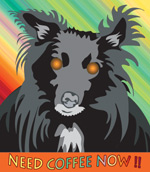 About the Author
Dave Johnson
Dave Johnson (Redwood City, CA) is a Fellow at Campaign for America's Future, writing about American manufacturing, trade and economic/industrial policy. He is also a Senior Fellow with Renew California. Dave has more than 20 years of technology industry experience including positions as CEO and VP of marketing. His earlier career included technical positions, including video game design at Atari and Imagic. And he was a pioneer in design and development of productivity and educational applications of personal computers. More recently he helped co-found a company developing desktop systems to validate carbon trading in the US.