Action Coming — Spread The Word!
This is a Big Deal, just look at end of this post for the list of organizations that are signed on to this so far – and more coming.
April 9-15, 2012, the 99% Spring: 100,000 Americans will train for non-violent direct action. Sign up. And spread it around.
This spring, the 99% Spring.
The following is in case you haven't looked around lately: millions of jobs destroyed, wages cut, working people told "shut up and take or we'll send your job to China, too," homes foreclosed, crushing student loan debt, unions denied collective bargaining rights, budget cuts, crumbling schools with skyrocketing class sizes and teacher layoffs, and a huge rise in the number of children in poverty.
These things are a result of rampant greed—the deliberate manipulation of our democracy and our economy by a tiny minority in the 1%, by those who amass ever more wealth and power at our expense.
From the Christian Science Monitor, here is what happened to the workers in one company when the Romney/Bain machine "came to town":
The new owner, American Pad & Paper, owned in turn by [Mitt Romney's] Bain Capital, told all 258 union workers they were fired, in a cost-cutting move. Security guards hustled them out of the building. They would be able to reapply for their jobs, at lesser wages and benefits, but not all would be rehired.
Watch the first teach-in on the economy, National Teach-In To Take Back The American Dream for background on how we got here, and ideas about what next. And spread it around.
99% Spring
Campaign for America's Future and more than 30 major grassroots organizations in the "99% Spring" are coming together to help train 100,000 people across the country to participate in sustained non-violent, direct action to stand with the 99%, and reshape our country.
"From April 9-15 we will gather across America, 100,000 strong, in homes, places of worship, campuses and the streets to join together in the work of reclaiming our country. We will organize trainings to:
Tell the story of our economy: how we got here, who's responsible, what a different future could look like, and what we can do about it
Learn the history of non-violent direct action, and
Get into action on our own campaigns to win change."
The coalition is calling for a national convergence of training, education, and action between April 9 and 15 to: shape a collective vision of an economy that works for all Americans – not just the wealthiest 1%; learn about the history and application of non-violent direct action; and put what we learn into direct action to expose the injustices of the moment and demand change from those responsible.
You can read more about "99% Spring Movement" here: http://the99spring.com/
Read the letter from key movement leaders & organizations calling for a 99% Spring.
350.org, Alliance for a Just Society, American Federation of Teachers, The Campaign for America's Future, Change to Win, Citizen Action of New York, Citizen Engagement Lab, Color of Change, Communications Workers of America, Engage, Fuse Washington, Grassroots Global Justice Alliance, Greenpeace, Institute for Policy Studies, Jobs With Justice, Leadership Center for the Common Good, Missourians Organizing for Reform and Empowerment, MoveOn.org, Movement Strategy Center, National Day Laborers Organizing Network, National Education Association, National Guestworker Alliance, National People's Action, New Bottom Line, National Domestic Workers Alliance, New Organizing Institute, The Other 98%, The Partnership for Working Families, PICO National Network, Progressive Democrats of America, Pushback Network, Rainforest Action Network, Rebuild the Dream, The Ruckus Society, Right to the City Alliance, Service Employees International Union, smartMeme Strategy & Training Project, UNITE-HERE, United Auto Workers, United Electrical Workers Union, United States Student Association, United Steel Workers, United Students Against Sweatshops, UNITY, Working Families Party.
This post originally appeared at Campaign for America's Future (CAF) at their Blog for OurFuture. I am a Fellow with CAF.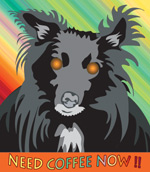 About the Author
Dave Johnson
Dave Johnson (Redwood City, CA) is a Fellow at Campaign for America's Future, writing about American manufacturing, trade and economic/industrial policy. He is also a Senior Fellow with Renew California. Dave has more than 20 years of technology industry experience including positions as CEO and VP of marketing. His earlier career included technical positions, including video game design at Atari and Imagic. And he was a pioneer in design and development of productivity and educational applications of personal computers. More recently he helped co-found a company developing desktop systems to validate carbon trading in the US.