From CAF, National Teach-In To Take Back The American Dream:
On February 21, the nation will have an opportunity to hear the true story of who broke the economy for the 99%, and what we need to do to fix it. And you can help us make sure that story is heard.
The Campaign for America's Future, along with Free Speech TV, Rebuild the Dream and Thom Hartmann's "The Big Picture," invite you to participate in the National Teach-In to Take Back the American Dream.
The National Teach-In to Take Back the American Dream
Who Caused the Mess? How Can We Rebuild the American Dream?
Tuesday, Feb. 21, 9 p.m. ET/6 p.m. PT
Tune in to "The Big Picture with Thom Hartmann" on Free Speech TV (DirecTV channel 348 and DishTV channel 9415), RT TV and online at FreeSpeech.org. Click here for details.
Featuring
Thom Hartmann, host
Robert Reich, former U.S. Secretary of Labor
Heather McGhee, Demos
Leo Hindrey, businessman and "Patriotic Millionaire"
Natalie Foster, Co-Founder, Rebuild the Dream
Robert Borosage, Campaign for America's Future
We want to encourage you to invite friends to your home and have a house party teach-in when this program airs in your area. Even better, invite LOTS of people to your union hall, student activities center, or city municipal building and lead a community teach-in.
Click here to find out how to organize and publicize your own teach-in event on OurFuture.org.
If enough people do this, we can turn the "teach-in" into a massive movement-building event!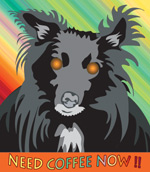 About the Author
Dave Johnson
Dave Johnson (Redwood City, CA) is a Fellow at Campaign for America's Future, writing about American manufacturing, trade and economic/industrial policy. He is also a Senior Fellow with Renew California. Dave has more than 20 years of technology industry experience including positions as CEO and VP of marketing. His earlier career included technical positions, including video game design at Atari and Imagic. And he was a pioneer in design and development of productivity and educational applications of personal computers. More recently he helped co-found a company developing desktop systems to validate carbon trading in the US.