Hold Cheaters, Fraudsters And Exploiters Accountable To Get Our Economy Back
The spiral-to-the-bottom and inequality we are suffering is not an inevitable result of globalization, it is what happens when we don't hold cheaters and exploiters accountable and stop them. This is not just about Wall Street, it is the story of what has happened to our wages and benefits, jobs, factories, companies, industries, economy and democracy in the last 30-or-so years.
Cheaters, Fraudsters and Exploiters
If cheaters and exploiters are not held accountable and fraudsters are not prosecuted, then the advantages this brings them forces honest players out. We're all waiting to see if there is a deal in the works that lets big banksters off the hook for mortgage fraud and other (uninvestigated) crimes, making their shareholders pay fines for them instead. But that story of the 1%'s fraud and cheating and the consequences to the 99% are not what I am writing about here. This post is about how letting 1%er cheaters, fraudsters and exploiters off the hook has hurt America's manufacturing and trade.
Apple Can't Make It Here
Recent news stories about Apple hilight how we allowed our thriving, high-paying manufacturing sector to erode, with the result that our middle class is in decline. Apple used to proudly make their computers in the United States, but now everything is made in Asia. The NY Times' Charles Duhigg and Keith Bradsher, in How the U.S. Lost Out on iPhone Work describe how China's massive government subsidies and exploitation of workers mean "Those jobs aren't coming back."
The Entire Supply Chain Is Over There
China has done what it needs to do to bring factories, which bring supply chains, which bring industries. The NYT story describes what it means to have an entire supply chain located where the factories are,
When an Apple team visited, the Chinese plant's owners were already constructing a new wing. "This is in case you give us the contract," the manager said, according to a former Apple executive. The Chinese government had agreed to underwrite costs for numerous industries, and those subsidies had trickled down to the glass-cutting factory. It had a warehouse filled with glass samples available to Apple, free of charge. The owners made engineers available at almost no cost. They had built on-site dormitories so employees would be available 24 hours a day.

The Chinese plant got the job.

"The entire supply chain is in China now," said another former high-ranking Apple executive. "You need a thousand rubber gaskets? That's the factory next door. You need a million screws? That factory is a block away. You need that screw made a little bit different? It will take three hours."
Subsidies are often a violation of trade rules. Even so, as the article says, "The Chinese government had agreed to underwrite costs for numerous industries, and those subsidies had trickled down to the glass-cutting factory." So, of course, "the Chinese plant got the job." Meanwhile, our own country has resisted having an "industrial policy" to keep our industries and foster new ones. This is finally changing, but good efforts like "Buy American" and President Obama's green energy policies are fought tooth-and-nail.
Exploited Workers
Another key part of China's advantage is the ability to exploit workers and get away with it — which lets Apple get away with it, too. And when Apple sees violations, it doesn't stop them.
One former executive described how the company relied upon a Chinese factory to revamp iPhone manufacturing just weeks before the device was due on shelves. Apple had redesigned the iPhone's screen at the last minute, forcing an assembly line overhaul. New screens began arriving at the plant near midnight.

A foreman immediately roused 8,000 workers inside the company's dormitories, according to the executive. Each employee was given a biscuit and a cup of tea, guided to a workstation and within half an hour started a 12-hour shift fitting glass screens into beveled frames. Within 96 hours, the plant was producing over 10,000 iPhones a day.

"The speed and flexibility is breathtaking," the executive said. "There's no American plant that can match that."
Later in the story,
The first truckloads of cut glass arrived at Foxconn City in the dead of night, according to the former Apple executive. That's when managers woke thousands of workers, who crawled into their uniforms — white and black shirts for men, red for women — and quickly lined up to assemble, by hand, the phones.

… The company disputed some details of the former Apple executive's account, and wrote that a midnight shift, such as the one described, was impossible "because we have strict regulations regarding the working hours of our employees based on their designated shifts, and every employee has computerized timecards that would bar them from working at any facility at a time outside of their approved shift." The company said that all shifts began at either 7 a.m. or 7 p.m., and that employees receive at least 12 hours' notice of any schedule changes.

Foxconn employees, in interviews, have challenged those assertions.
Apple Audits Its Suppliers, Finds Many Violations
Earlier this month Apple released a report describing the practices of its suppliers. NY Times: Apple Lists Its Suppliers for 1st Time,
Apple said audits revealed that 93 supplier facilities had records indicating that over half of workers exceeded a 60-hour weekly working limit. Apple said 108 facilities did not pay proper overtime as required by law. In 15 facilities, Apple found foreign contract workers who had paid excessive recruitment fees to labor agencies.

And though Apple said it mandated changes at those suppliers, and some showed improvements, in aggregate, many types of lapses remained at general levels that have persisted for years.
William K Black, writing in Apple's Foreign Suppliers Demonstrate Widespread Scamming and Horrific Abuse of Employees at AlterNet, looked at Apple's report. Black writes that the audit of suppliers, "shows that anti-employee control fraud is the norm."
Black says that two things stand out in the report,
First, Apple rarely terminates suppliers for defrauding their employees – even when the frauds endanger the lives and health of the workers and the community – and even where Apple knows that the supplier repeatedly lies to Apple about these fraudulent and lethal practices. Second, it appears unlikely in the extreme that Apple makes criminal referrals on its suppliers even when they commit anti-employee control frauds as a routine practice, even when the frauds endanger the worker's and the public's health, and even when the supplier repeatedly lies to Apple about the frauds. Apple's report, therefore, understates substantially the actual incidence of fraud by the 156 suppliers (accounting for 97% of its payments to suppliers).
As Black wrote, "Apple knows that the supplier repeatedly lies to Apple about these fraudulent and lethal practices" and "…it appears unlikely in the extreme that Apple makes criminal referrals on its suppliers" Apple doesn't stop these violations. They get too much of a competitive advantage out of it.
This Is Fraud
When you buy a product you assume that it is on the shelf at the cost you are asked to pay because laws and regulations were followed and standards were met. So you buy the one that has the right quality at the right price. But what if a product has a low cost as the result of cheating, exploitation and violations of environmental, labor and trade laws? What if there is a lie at the root of the transaction you are engaged in?
China's massive investment in capturing entire industries — a violation of trade laws — means that many of the components of the high-tech manufacturing supply chain have migrated out of the US to that country. And China's non-democracy political system means that workers have few, if any rights, and often the rights they have are not enforced. Black says American companies taking advantage of this are engaging in "a form of control fraud (fraud in which the head of a company subverts it for personal gain)."
Anti-employee control frauds most commonly fall into four broad, but not mutually exclusive, categories – illegal work conditions due to violation of safety rules, violation of child labor laws, failure to pay employees' wages and benefits, and frauds based on goods and loans provided by the employer to the employee that lock the employee into quasi-slavery.
Allowing Fraud Drives Legitimate Businesses Out Of Existence
The key point Black makes is that allowing cheating, fraud and exploitation to continue brings them advantages that drive legitimate businesses out,
George Akerlof, in his famous article on markets for "lemons" (largely describing anti-customer control fraud), explained the perverse "Gresham's" dynamic in 1970: "[D]ishonest dealings tend to drive honest dealings out of the market. The cost of dishonesty, therefore, lies not only in the amount by which the purchaser is cheated; the cost also must include the loss incurred from driving legitimate business out of existence."
A Criminogenic Environment
Specifically, what this means to companies that try to compete with companies like Apple,
Anti-employee control fraud creates real economic profits for the firm and can massively increase the controlling officers' wealth. Honest firm normally cannot compete with anti-employee control frauds, so bad ethics drives good ethics out of the markets. Companies like Apple and its counterparts create this criminogenic environment by selecting least-cost – criminal – suppliers who offer components at prices that honest firms cannot match. Effectively, they hang out a sign – only the fraudulent need apply to be suppliers
When we let companies get away with building products in places that violate trade rules, allow environmental degradation, exploit workers, cut corners on safety, use cheap components and ingredients, these companies get cost advantages that force honest companies out of business. This is the story of our economy. This is why our middle class is engaged in a race to the bottom.
Should Companies Like This Exist In The US?
Robwert Cruickshank puts two and two together, in a must-read post, Thinking Differently About Apple and 21st Century Society. He writes,
In the last year or two, it's become increasingly clear that the way Apple makes its products is deeply flawed. Working conditions at the factory which makes most of their products – Foxconn in Shenzhen, China – are so appalling that workers engaged in a rash of suicides in 2010 to ameliorate their own suffering. Earlier this year workers threatened mass suicide over pay and working conditions. And of course, there's the fact that Apple makes these products overseas rather than in the United States, where unemployment remains at some of the highest levels we've seen since the Great Depression.
Cruickshank asks if companies with this attitude should be allowed to continue to do business? He writes that Apple has,
…a narrow focus on their products and their profits, and disdain wider concerns for the good of society. When an unnamed Apple executive was asked about their role in addressing America's economic problems, their response was revealing:

They say Apple's success has benefited the economy by empowering entrepreneurs and creating jobs at companies like cellular providers and businesses shipping Apple products. And, ultimately, they say curing unemployment is not their job.

"We sell iPhones in over a hundred countries," a current Apple executive said. "We don't have an obligation to solve America's problems. Our only obligation is making the best product possible."

That quote is perhaps the best encapsulation of the pathologies of the modern American corporation. In fact, Apple does have an obligation to solve America's problems. Everyone who lives in this country has that obligation. And corporations have that obligation too. If they don't want to help make things better, then they shouldn't exist.
Then he gets to the wider point,
The notion that companies exist only to generate profit or build a specific few set of products is corrosive. Those profits and products serve the rest of society. And as a part of that society, companies and their executives exist to make that society a better place. If they are engaged in a set of practices that make society worse off, then those actions are indefensible and need to be changed.

For the last 30 years, American businesses have been devoted to a single-minded pursuit of maximizing short-term profits. Unsurprisingly, this has had profound ripple effects throughout the rest of society. The economy became focused on those profits, and so with it followed politics, culture, and our values as a civilization.

By now it should be clear to everybody that while this works well for the small elite that has hoarded all these profits – the so-called "1%" – it has utterly failed to provide a happy and fulfilled life for everyone else.
Here I quote Cruickshank quoting Black, who is looking at Apple's report of its suppliers, with "overwork and other forms of employment fraud being rampant."
As William K. Black explains at Alternet, this is a good example of what may be a widespread tolerance for fraud in the global economy:

These frauds take place abroad, but they harm employees at home. Mitt Romney explains that Bain had to slash wages and pensions to save firms located in the U.S. who had to meet competition from foreign anti-employee control frauds. The damage from foreign anti-employee control frauds drives the domestic attack on U.S. manufacturing wages. Bad ethics increasingly drive good ethics out of the markets and manufacturing jobs out of the U.S. and into more fraud-friendly nations.
"These Frauds Take Place Abroad But They Harm Employees At Home"
Once again, for emphasis, "these frauds take place abroad, but they harm employees at home."
If we want the downward slide to stop we have to decide to hold the cheaters, exploiters and fraudsters accountable for their actions. At home the efforts by the giant corporations to keep the National Labor Relations Board (NLRB) and the Consumer Financial Protection Bureau (CFPB) from doing their jobs, enforcing the rules and holding them accountable further show how this is affecting us all. Abroad we have to demand enforcement of labor and trade rules so companies like Apple can not gain advantages that put more ethical and honest companies out of business. We certainly should not be letting products made there have cost advantages here and stiff tariffs can fix that. Letting companies get away with this makes democracy a competitive disadvantage.
We have to get mad and hold the cheaters, fraudsters and exploiters accountable.
This post originally appeared at Campaign for America's Future (CAF) at their Blog for OurFuture. I am a Fellow with CAF.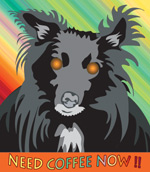 About the Author
Dave Johnson
Dave Johnson (Redwood City, CA) is a Fellow at Campaign for America's Future, writing about American manufacturing, trade and economic/industrial policy. He is also a Senior Fellow with Renew California. Dave has more than 20 years of technology industry experience including positions as CEO and VP of marketing. His earlier career included technical positions, including video game design at Atari and Imagic. And he was a pioneer in design and development of productivity and educational applications of personal computers. More recently he helped co-found a company developing desktop systems to validate carbon trading in the US.