Step back from the day-to-day, hour-to-hour details of the debt-ceiling negotiations for a minute and look at the bigger picture. Look what we're in the middle of. Our legislators are being stampeded by a manufactured "crisis" into profoundly changing the nature of our country and who our economy is "for," on extremely short notice, against the clear wishes of the majority of the public. They are doing so without following the long-established process for due consideration of important issues; they are not holding hearings, not giving time for public input, not going through committees… The act of negotiating with these hostage-takers at all is itself a violation of our established, democratic system. The question to ask is not, "What painful cuts should we agree to to save our country," but rather, "Why are we engaged in this anti-democracy exercise at all?"
A Functioning Democracy?
In a functioning democracy an informed public considers and debates its options and then comes to a decision on how best to proceed. In a representative republic our representatives are called "representatives" because they represent us, and vote to implement our wishes.
The founding idea of our country is that We, the People are in charge, and our country exists to promote the common good — "welfare" — of all of us. Elected officials take an oath of office to protect and defend our Constitution, which begins with those words, "We, the People." Over time we have built up a system of institutions, processes, procedures, traditions and mechanisms to implement this founding idea. The oath they take is to protect and defend this system.
Oath Of Office: Protect and Defend Our System
Today all of this seems all to have fallen away from us. A fanatical but extremely well-funded minority is using a manufactured "crisis" to hold the country's economy hostage. As ransom — if we don't want the country to go into default, destroying our economy — they demand that we force fast and dramatic changes to the nature of our country and our social safety net. These changes will take effect before the public can react and gather the forces of opposition. They will be "locked in," creating "facts on the ground" that we have to deal with, and which are extremenly difficult to undo, no matter what We, the People want or need.
Rather than honor their oath of office to protect and defend our We-the-People system from all enemies, foreign and domestic, and to listen to "We, the People," and to promote the common good of all of us, our leaders have instead entered into negotiations with the hostage-takers. The act of entering into these negotiations is by itself an agreement to work outside of our established system, and the result of these negotiations will be to change the equation of who our system is for.
Crisis?
Is there really a "debt crisis" necessitating such a dramatic and immediate response? Just 10 years ago the "crisis" we faced was that we were paying off the debt too fast and it was claimed this would lead to socialism as government surpluses were invested in private assets. So taxes for the wealthy were cut. At the same time, enabled by another "crisis," the military budget was dramatically increased — in ways that enriched "private contractors."
The result of these changes was an immediate return from budget surpluses to the dramatic budget deficits initiated by President Reagan. Then-President Bush called these deficits "Incredibly positive news" precisely because they would bring on a debt crisis that would enable today's stampede to change our system of government. The debt "crisis" was intentional.
Cause Of Deficits and Debt
The increase of deficits beyond $1 trillion occurred in President Bush's last budget year — the consequence of the financial collapse and the resulting drop in tax revenue combined with increases in social safety-net program payments. But the underlying cause of the deficits was the Bush tax cuts and wars. Today, in How the Deficit Got This Big, the NY Times offers charts and figures that show that:
…under Mr. Bush, tax cuts and war spending were the biggest policy drivers of the swing from projected surpluses to deficits from 2002 to 2009. Budget estimates that didn't foresee the recessions in 2001 and in 2008 and 2009 also contributed to deficits. Mr. Obama's policies, taken out to 2017, add to deficits, but not by nearly as much.
As for the causes of the longer-term debt picture The Center on Budget and Policy Priorities has put together this chart, explaining:
Longer term most of our country's future debt problem is from tax cuts, increases in military spending, and the effects of the economic downturn. Most of the rest is because of our private healthcare delivery system. These "debt-ceiling" negotiations are not addressing these causes of the problem at all. Instead they are about using whipped-up panic over those intentionally-created problems to move the common wealth into private hands.
Not The First Time
This tactic of whipping up panic over a "debt crisis" has been used before to stampede legislative bodies into making radical changes on short notice, moving common wealth into private hands. In the post Debt Crisis? Really? I hilighted a 1993 example from Canada that was very similar to today's. From the source's account,
By the time Canadians learned that the "deficit crisis" had been grossly manipulated by the corporate-funded think tanks, it hardly mattered – the budget cuts had already been made and locked in. As a direct result, social programs for the country's unemployed were radically eroded and have never recovered, despite many subsequent surplus budgets.
There is example after of example of the use of manufactured "crises" to panic and stampede legislatures into privatizing public wealth, just as we are experiencing today.
Democracy Eroded
What is happening here is not supposed to be the process of decision-making used in a representative democracy. Instead what we are experiencing is designed specifically to engineer circumstances that persuade us to bypass established processes and safeguards. These safeguards are in place to protect us from making the very sort of panic-driven decisions that we are about to make. And they are designed to "lock in" the changes, so we can't reverse the damage when we are able to catch our breath.
How can our leaders not recognize and resist what is being done here? Have our own leaders drifted so far from America's traditional love of democracy that they accept this and fall into playing the game?
Elitist Mindset
It seems that our own leaders have fallen into an elitist mindset, which enables them to go along. Persuaded by decades of corporate-funded propaganda, many now believe that the public doesn't know what is good for them, that the things democracy entitles them to — "entitlements" — will bankrupt the country, that taxing the wealthy and corporations — the "job creators" — will harm the economy. They do not seem to see how much of our wealth is now flowing to a very few at the top of the pyramid. The fact that taxes on the wealthiest have been cut from a top rate of 90% all the way to a rate of only 15% for hedge-fund managers making billions — far lower than many of the rest of us pay — is ignored. And the fact that we did not have budget deficits when the wealthy paid higher taxes is also ignored. In fact, today just 400 people now have more wealth than half of our population, and the trend is accelerating. But many of our leaders believe that the things We, the People do for each other are a problem, and we must be protected from ourselves.
One example of the slow drift away from love of democracy is the recent "Deficit Commission." This was a commission of elites — there were no teachers or unemployed or plumbers or disabled or poor people in that room — that was assigned to come up with ways to lower our budget deficits. They did not come up with any recommendations, but the leaders of the commissions came up with a plan of their own — to cut taxes on the wealthy while cutting the things that We, the People do for each other.
Again and again our elites try to create bodies like this that act as an external force they have to submit to, allowing them to escape accountability to voters.
These commissions come up with plans that benefit the wealthy few but violate what the vast majority of Americans want. They are designed to come up with recommendations that benefit the wealthy few, and are presented to Congress with "up-or-down-vote" procedures that leave legislators and voters with no recourse – on purpose. Pre-ordained conclusions with non-democratic force-through procedures.
"Super Congress"
Another example of this kind of anti-democratic, elitist drift was a proposal floated over the weekend to establish a "Super-Congress" — a Politburo of elites, that sits above the Congress and is not accountable to the public. The idea is to save the people from themselves by creating a special 12-member panel of lawmakers who come up with proposals that the Congress must vote on, with no changes and an "up-or-down vote" to implement, thus bypassing the established, democratic system and keeping individual members from being held accountable for the results. The idea is to "tie the hands" of Congress, keep them from meddling, and get things done quickly before the public can rally opposition.
That this idea was even floated shows the extend of separation that exists between our elected officials and We, the People.
Public Will Revolt
Regular Americans are not currently following this, and are turned out because it is just one more Chicken Little coming out of DC. But the public will revolt when the final decisions are put in front of them. The public overwhelmingly supports Social Security and Medicare, and overwhelmingly want taxes increased on the wealthy.
So when the results are presented to them there will be trouble. And that is also part of the plan.
In the 2010 election Republicans campaigned on a theme that "Democrats cut $500 billion from Medicare" and won the election. In 2012 the public will be presented with hundreds of millions of dollars spent on campaign ads, crying out that "Democrats cut your Social Security and Medicare, while keeping taxes low for the rich."
Think I'm kidding? They have already started.
This post originally appeared at Campaign for America's Future (CAF) at their Blog for OurFuture. I am a Fellow with CAF.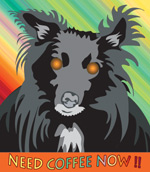 About the Author
Dave Johnson
Dave Johnson (Redwood City, CA) is a Fellow at Campaign for America's Future, writing about American manufacturing, trade and economic/industrial policy. He is also a Senior Fellow with Renew California. Dave has more than 20 years of technology industry experience including positions as CEO and VP of marketing. His earlier career included technical positions, including video game design at Atari and Imagic. And he was a pioneer in design and development of productivity and educational applications of personal computers. More recently he helped co-found a company developing desktop systems to validate carbon trading in the US.