We've been deferring maintenance of our infrastructure since the Reagan tax cuts – never mind modernizing to restore American competitiveness. It is something that has to be done anyway, and here we are with so many people needing work. It's just nuts. Millions of jobs that need doing, and millions out of work, and we can't connect the dots.
Finally SOME people in DC are trying to get some jobs going. "Senior Senate Democrats" are proposing "a large infrastructure package funded by tax increases" and that is exactly what the country NEEDS. From The Hill last week, Do more on jobs, Dems tell Obama,
Senior Senate Democrats are growing frustrated by what they see as President Obama's passivity on the economy, and are beginning to discuss a large infrastructure package funded by tax increases.

. . . "I am concerned about the Obama administration's approach on this," Harkin said. "It always has been about jobs. I think the administration kind of got snookered talking about the deficit and the debt after the last election.

"The last election was about jobs and the economy, and now we're in a position where we really do need some economic pump-priming by the federal government," he said.
Has To Be Done Anyway
The country needs this infrastructure work done anyway. Since the Reagan tax cuts we have been putting off maintenance of our infrastructure. And this is catching up to us.
Experts say $2 trillion of infrastructure work is needed just to catch up. The American Society of Civil Engineers (ASCE) Infrastructure Report Card, says a $2.2 trillion investment is needed to bring the country up to current standards. ASCE says, "Years of delayed maintenance and lack of modernization have left Americans with an outdated and failing infrastructure that cannot meet our needs."
Imagine where the economy would be today if this work had been done as needed. We would have a well-maintained infrastructure, keeping our businesses competitive in the world, not to mention where we would be with an additional $2 trillion of employment and the resulting savings, homes, kids sent to school… This is a measure of the cost of the Reagan tax cuts and the pullback of public investment it caused.
Another measure is the resulting attitudes. Here we are with millions out of work, and millions of jobs that need doing, and we can't even get going on doing the needed work! So the continued lack of investment in our public structures will have future costs as well.
"Falling Dramatically Behind"
Recently the Urban Land Institute issued a report on the country's infrastructure, showing how we are falling behind countries like Brazil, China and India. The Washington Post covered the report last month, in Study: $2 trillion needed for U.S. infrastructure
The United States is falling dramatically behind much of the world in rebuilding and expanding an overloaded and deteriorating transportation network it needs to remain competitive in the global marketplace, according to a new study by the Urban Land Institute.

Burdened with soaring deficits and with long-term transportation plans stalled in Congress, the United States has fallen behind three emerging economic competitors — Brazil, China and India, the institute said.

[. . .] As Congress debates how much should be spent and where to find the money, China has a plan to spend $1 trillion on high-speed rail, highways and other infrastructure in five years. India is nearing the end of a $500 billion investment phase that has seen major highway improvements, and plans to double that amount by 2017. Brazil plans to spend $900 billion on energy and transportation projects by 2014.
According to the report,
… the U.K. has committed Us$326 billion (£200 billion) over the next five years to continue national infrastructure projects focused on rail, energy production, and broadband access, with an emphasis on reducing the nation's carbon emissions through investments in renewable energy.
France, germany, spain, and Italy continue to build out high-speed rail and freight networks between major cities and extend cross-border transport links …
Australia is working to shore up existing infrastructure while setting national priorities for future investments; expansion of ports, refashioning of rail lines, and relief of urban traffic congestion take precedence.
Canada is expanding its PPP initiatives to address the revamping of aging facilities.
… China is moving ahead with wide-ranging infrastructure programs, including completion of an unprecedented 10,000-mile high-speed rail network by 2020. newly constructed airports, ports, and subway systems in China's major centers facilitate the country's growth into the world's second-largest economy and help it deal with mounting congestion from burgeoning urban populations.
India is working hard to attract more private financing for desperately needed infrastructure to nurture aspirations for global economic leadership, while the United arab emirates and Kuwait continue to use oil wealth to build out transport hubs and seek energy-efficient solutions for future power and water needs.
Brazil is accelerating road, transit, and water projects to accommodate its burgeoning economy and buttress an enhanced standing on the world stage; it does not want to disappoint people visiting for the 2014 World Cup and the 2016 summer olympics.
Public Wants It
Public Opinion Snapshot: Public Backs Infrastructure Investment, from the Center for American Progress, says,
Eighty percent declared themselves in agreement with President Barack Obama's State of the Union call for a major effort to rebuild and modernize America's infrastructure in a new Hart Research/Public Opinion Strategies survey for the Rockefeller Foundation.
Last month Rep. Jerry Nadler wrote a pro-infrastructure op-ed for Politico, The necessity of infrastructure cash,
The single greatest challenge is to fund the investments that we so desperately need in the face of a Republican-sponsored hysteria for budget cutting that pays no regard to the consequences. Just last week, for instance, an Urban Land Institute study concluded that we need $2 trillion just to make basic repairs to our critical infrastructure.

[. . .] Every stage of American prosperity and growth has followed federal investment in infrastructure. From Henry Clay's "American System" to Abraham Lincoln's "Internal Improvements" and Trans-Continental Railroad to Dwight Eisenhower's Interstate Highway System, the federal government has financed the nation's major infrastructure growth and enabled our economic development.

If America is to lead the world economy in the 21st century, it will require a modern infrastructure capable of promoting and sustaining economic growth. And it will be built not by happenstance but only through the leadership and investment of the federal government, as in the past.

If we choose not to make the investments necessary to lead the world, there will be no shortage of countries ready and willing to take our place.
So here we are, stuck, with all this work that needs to be done, and all these people needing work, and we can't as a country connect the dots and get this going.
This post originally appeared at Campaign for America's Future (CAF) at their Blog for OurFuture. I am a Fellow with CAF.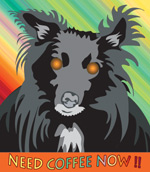 About the Author
Dave Johnson
Dave Johnson (Redwood City, CA) is a Fellow at Campaign for America's Future, writing about American manufacturing, trade and economic/industrial policy. He is also a Senior Fellow with Renew California. Dave has more than 20 years of technology industry experience including positions as CEO and VP of marketing. His earlier career included technical positions, including video game design at Atari and Imagic. And he was a pioneer in design and development of productivity and educational applications of personal computers. More recently he helped co-found a company developing desktop systems to validate carbon trading in the US.