From Shana Mosher at Human Services Council:
On May 12, 25,000 people united to march on Wall Street, rally against budget cuts that will severely impact our communities and social safety net, and demand that banks and Wall Street corporations pay their fair share.
The energy and momentum before and on the day of the rally were remarkable. But May 12 has come and gone, and we must go Beyond May 12 to ensure that the budget is no longer balanced on the backs of the poor and working class. It is time for Mayor Bloomberg to consider revenue-generating options instead of cutting the programs and services that are keeping many New Yorkers' heads above water.
Good news: the momentum of the May 12 rally is spreading across the country. People in Ohio last week rallied outside the JP Morgan Chase Annual Shareholders meeting to bring attention to high rate of foreclosures in Columbus. A group of teachers in Oakland, California, occupied a downtown Wells Fargo Bank to protest mass layoffs. People throughout the nation are faced with budgets that include drastic cuts to human services, massive layoffs of public employees, and reductions in education funding, and they're asking their elected officials – aren't there other options?
Tough choices need to be made, but the reality is that there are other options that our city, state, and federal elected officials are not considering. Revenue options like closing tax loopholes, cutting for-profit contracts in the same way government is cutting human services contracts, and continuing current tax levels for the wealthy would help close deficits while maintaining core services.
Some elected officials, like Speaker of the New York Assembly Shelly Silver, are supporting revenue alternatives; he has reintroduced the Millionaire's Tax for New York State. Raising revenue at both the state and city level is what we need to do. Governor Cuomo's decision to let the Millionaire's Tax expire at the end of this year was a bad one. As was reported in a blog in the Wall Street Journal this week, many states, New York included, are seeing unexpected revenues come in (payments of Millionaire's Tax). In a follow up to that WSJ piece, the American Prospect reported that now is not the time to be cutting taxes (or letting them expire) but raising them. If we think budget scenarios are tough now, wait until next year. Revenue is desperately needed across the country and specifically here in New York. This year alone, the human services sector is looking at $400 million in cuts at the city level. Cutting revenue raisers now will put city and state budgets in even more dire straights next year.
The On May 12 coalition is now the Beyond May 12 coalition, and it's organizing to continue to speak up and out about the unfair situation New York City finds itself in. Knowing that the rich are getting richer and the wealth divide is becoming wider is unacceptable. Beyond May 12 is working on a series of actions and media activity to be rolled out over the next few weeks. HSC is excited to continue to be a part of this coalition as it directly relates to our Who Cares? I Do. Campaign and our continued fight to get our elected officials to support revenue options as the Mayor and City Council hash out the FY12 City budget.
Stay dialed in to the Beyond May 12 Facebook page for up to date events and activities. Also check us out on Twitter to continue to get the most current feed of information and news.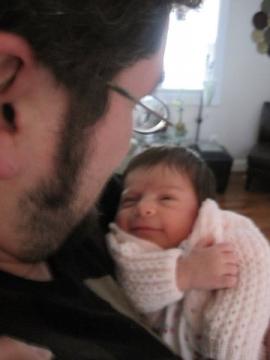 About the Author
Greg Basta
Staff Director for New York Communities for Change, an organization fighting for social and economic justice for working families throughout New York State. Also an overly proud native of Brooklyn.